♥ ♥ ♥ ♥ ♥ ♥ ♥ ♥ ♥ ♥ ♥ ♥ ♥ ♥ ♥ ♥ ♥ ♥ ♥ ♥ ♥ ♥ ♥ ♥ ♥ ♥ ♥ ♥ ♥ ♥ ♥ ♥ ♥ ♥ ♥ ♥ ♥ ♥ ♥ ♥ ♥
I have recently got into lip plumping products I love the look of full lips but I am way to scared to get lip fillers! So I have been trying out new products lately to see if any actually work.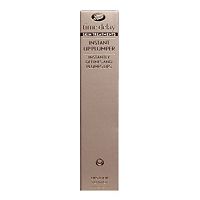 This is the boots time delay lip plumper (lip gloss) I purchased this for £8.49 one of the cheaper products on the market. So it comes basically in a lip gloss formular looks gold in the packaging but on lips is completely clear. Once you apply the gloss with in about 2 minutes you get the tingling feeling on your lips witch should mean the lips are plumping. The tingling feeling normally goes on for around 10 minutes. I did a before and after , the after Is about 15 minutes after applying the gloss.
For me I cant see a massive difference I think it is mainly the look of the glossy lips that makes them look bigger and you can get that from any lip gloss I can see that slightly my top lip looks more fuller but I cant say I love this product and I am going to carry on trying more out.
Let me know if you have tried any really good lip plumping products...
Before After