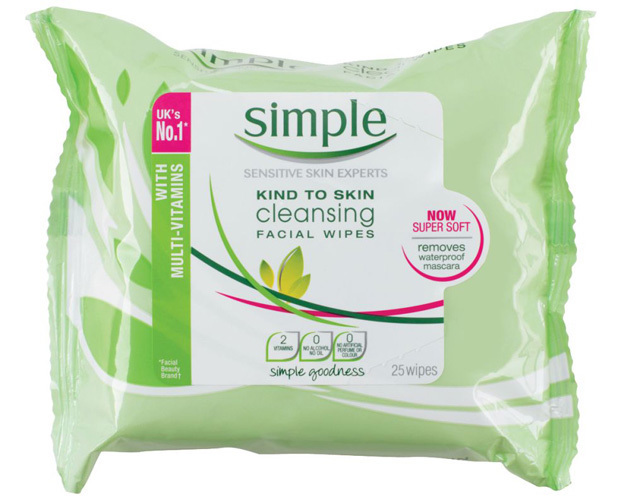 These are my best makeup wipes I have ever tried and would never try anything different I have very sensitive skin and these are the only wipes that does not irritate my skin!
It says it removes waterproof mascara what is always a bonus, it has multi-vitamins in them, No alcohol, oil and no artificial perfume or harsh chemicals in them.
They make my skin feel so clean and fresh once I have used them I tend to use one every night sometimes after using my face wash or just using them on there own are brilliant to. With some makeup wipes I tried they left my skin feeling tight and sore and left my skin feeling really wet for a long time so I couldn't move on to do my skin care routine an till it had dried, but with these I apply my skin care seconds after using them and it all works wonderful together.
Defiantly worth trying!! They really are simple :)